Alan Arkin
Dear Frank Don,
I must admit I went to you as a sceptic, thinking
that a reading would be an hours diversion and an entertainment.
After about twenty minutes you proved it to be otherwise. Very quickly
you tied in elements of my past that you could not possibly have
known about and helped me to see them as a pattern. This pattern
gave me a picture of myself that cleared up a couple of issues that
have baffled me for much of my life. And if that wasn't enough, you
spoke of a future for me that was clearer and more specific than
my own vision for myself. Also you gave me the sense that where I
was heading was a good place to be. Much of what you have projected
has come to pass, including some things that could not possibly have
come to pass! I don't know what you're on to, but for God's sake,
keep it up!Your fan;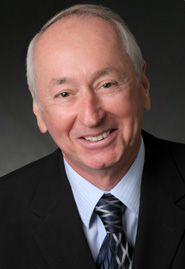 As a professional astrologer for fifty years, Frank has a worldwide clientele. Among his clients are
entertainment personalities (including Academy Award, Tony Award and Emmy Award winners), sports figures, corporate executives (including COO's of multinational corporations), professionals and government officials (including leaders in the United States, France, Greece, Israel, South Korea and the United Kingdom).
Frank is a corporate consultant, business executive, civic leader, international lecturer and published author of the books Earth Changes Ahead, Color Magic and Color Your World, published in the US, the UK, Germany, and Brazil, and available through on-line bookstores.
His work on earth changes was commended on a program by the Los Angeles Federation of Scientists. His book was recommended as suggested reading for a course in Catastrophic Geology at Drexel University in Philadelphia, Pennsylvania.
Frank has accurately forecasted climatological events, economic conditions and geopolitical situations, some of which have been reported in Los Angeles Weekly and The New York Times Magazine. Frank has appeared on radio and television programs around the country and is credited with an accurate on-air prediction of the eruption of Mount St. Helens on WTOP radio in Washington, DC.
His work on color is included in the Faber Birren Collection of Color housed at the Art and Architecture Library of Yale University in New Haven, Connecticut, and at the Royal College of Art in London, England.
His education includes graduation from The Choate School, a B.A. from the University of Pennsylvania, and a M.B.A. from New York University.